Triple-Tier Chiffon Skirt, black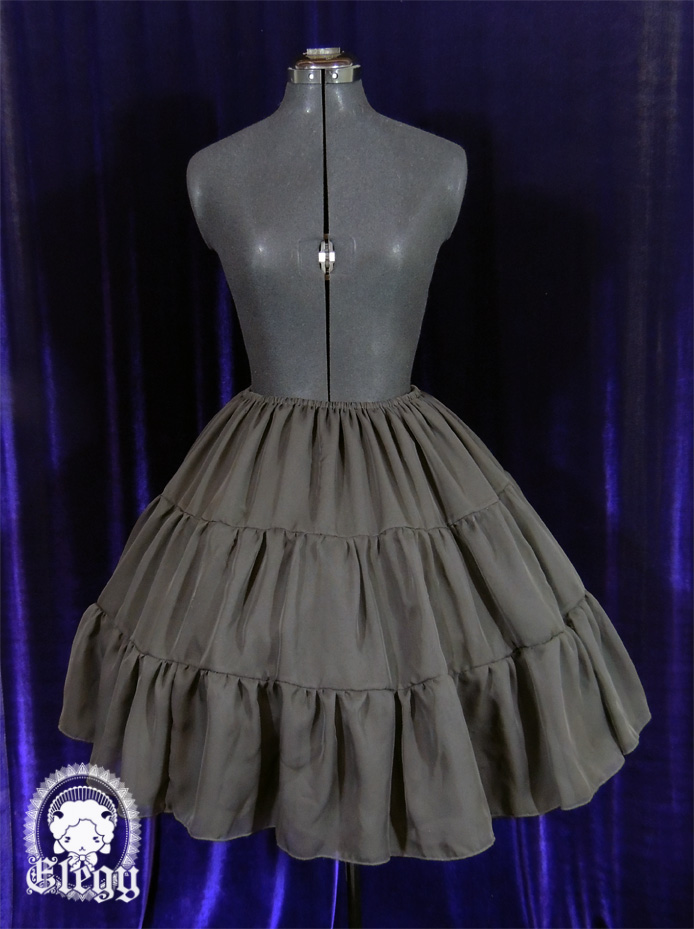 Triple-Tier Chiffon Skirt, black
This simple chiffon skirt can be worn in a number of ways - as an underskirt, underneath a dress/skirt for added length, or just worn alone.
✶ Made from 100% polyester chiffon, and lined with a poly/cotton blend.
✶ Triple tiers (not only on the outside/chiffon fabric, but in the lining as well) means a super full look (there's actually 3 petticoats under the sample photo!), with a hem circumference nearly double that of a "normal skirt".
✶ Narrow elasticized waist for comfort and ease of wear.