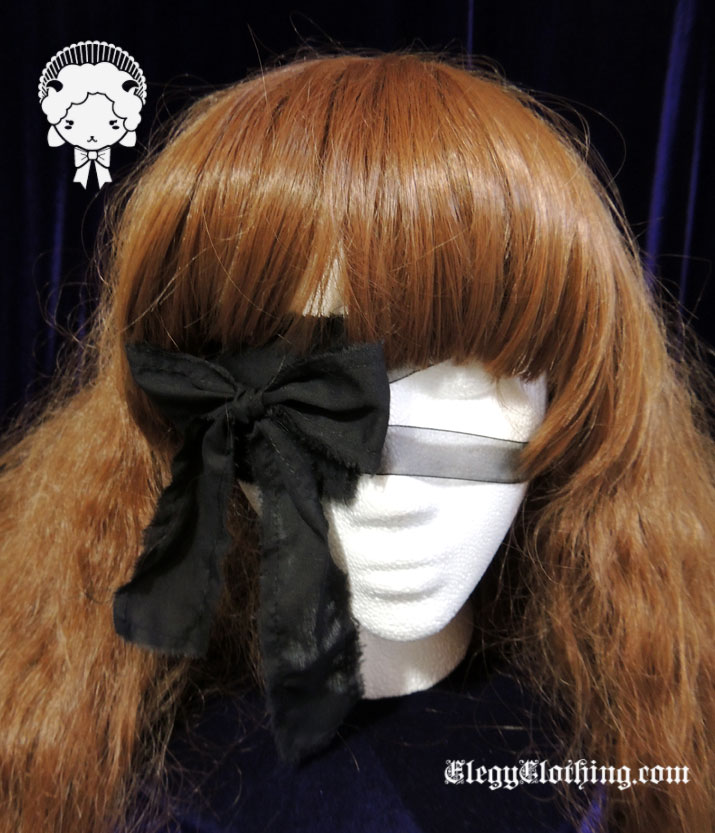 Eyepatch, black
† Made from a lovely cotton batiste.
† Ties around the head via 2 pieces of attached organza ribbon.
† The body of the eyepatch itself is padded.
† Front is finished with a bow, which is non-removable.
† PLEASE NOTE: Just as the name suggests, this is a delicate item - the edges are left unfinished, but are sewn in a way as to not come completely unraveled. That being said, please handle this was the utmost care and love, as rough handling could cause early decay.
† Originally released as part of the Delicacy & Decay print collection.